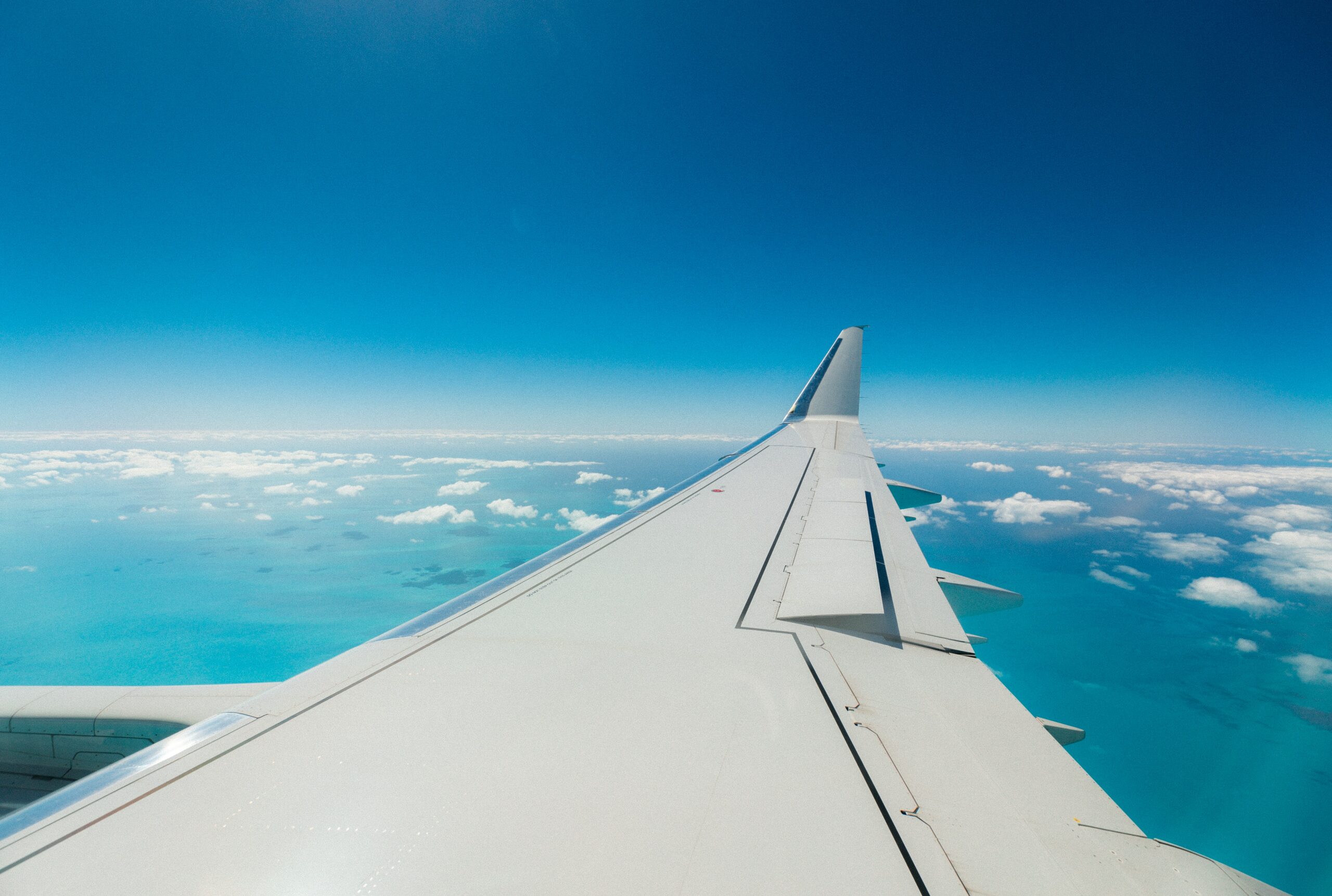 01 Aug

How to Stay Healthy While Traveling Amid COVID-19, According to a Doctor

If you're embarking upon any kind of journey amid an ongoing pandemic, you could probably use some practical, proven-effective pointers for keeping yourself and your family healthy and virus-free along your route. Yale- and Harvard-trained ER Physician, Dr. Darria Long Gillespie, is one of the medical experts who has joined forces with Clorox to answer public health needs as society continues to battle COVID-19. A Clinical Assistant Professor at the University of Tennessee School of Medicine and also a mother of two, she shared with us some advice that might provide more peace-of-mind as you take that weekend getaway, road trip, or even a hop flight to see friends and family.

You may be already familiar with some of these, but ensuring that you're ready to apply preventive measures consistently, effectively and in the various environments you'll encounter while out on the road takes planning and preparation. Having a go-to list of the important points you'll need to address during your trip could prove key for keeping everyone infection-free, while also enjoying your much-needed escape. Dr. Gillespie recommends that, while traveling or doing any kind of socializing, you should keep in mind three key steps for COVID-19 prevention: Distance, Duration, and Shielding (i.e., wearing a mask). For families with kids, in particular, she suggests having children try out masks until you find a type that's comfortable and help them get accustomed to wearing it before your trip. 

Regardless of your mode of transportation or accommodations-type, you're advised to bring your own cleaning, disinfection and hygiene/protection products with you, rather than relying on their being available at your stops. Also, across the board, be sure to your hands immediately upon returning home, before eating or after using the restroom. You've heard this bit before, but vigilance is key. Dr. Gillespie's packing recommendations for inclusion in your summer carry-on bag are plenty of face masks, disposable gloves, hand-sanitizer, disinfecting wipes, and your digital wallet or credit/debit cards, as many businesses are no longer accepting cash as a form of payment.
If Visiting Friends/Family:
If you plan on staying with friends or relatives, be sure that no one is experiencing symptoms or feeling unwell, and contact them ahead of time to assess their comfort level with having you in their home. 

They may ask you to self-isolate during the two weeks prior to your trip, wear masks while visiting, or keep to a separate part of the house.

If staying with them overnight, conduct family gatherings outdoors where possible, limiting interaction while indoors and wearing masks. 

On the hosts' part, soap for frequent handwashing and hand-sanitizer should be made easily accessible to guests.
Staying in a Hotel/Rental:
Inquire about the cleaning/disinfection protocols and safety precautions being implemented at the property, and ascertain what new policies you will need to adhere to yourself during your stay.

Wear a mask while you're in public places, like lobbies and entryways, to prevent the spread of germs.

Even if the room has been cleaned, you should freshly disinfect hard, non-porous, high-touch surfaces yourself upon arrival, such as doorknobs, light switches, remote controls, countertops, drawer handles, and curtain or blind pulleys.

Even if the space appears clean, you might consider washing any dishes/cooking tools to ensure cleanliness.

The hotel or property's cleaning process should get rid of germs on towels and sheets, but you could consider bringing along your own pillows and blankets, as those are typically washed less frequently.
Traveling by Car/RV:
Your safest bet is selecting a destination you can reach in one trip so that you don't have to spend the night in a hotel.

You might consider renting a camper or RV to combine your lodging and transportation needs, keeping the spaces in which you'll have a lot of time directly under your own control.

Prior to arriving at the rental kiosk, inquire about what cleaning protocols and policies are in place they have in place to keep customers safe in current conditions.

Whether you're driving your own car or a rental, be sure you've brought ample hygiene and safety products, such as masks, hand sanitizer, and disinfectant wipes.

Disinfect the car's hard, non-porous, high-touch surfaces, including dashboard, steering wheel, interior door handle, door buttons, seat belts, key fob, touch screen, gear shifter, and wiper and turn-indicator levers.

Don't use a bleach-based solution on vehicle interiors, as they may damage carpets or leather seats.

Wear a mask and gloves when you're outside of the car (e.g., when pumping gas, using the restroom).
Going by Airplane/Train:
Before arriving at the airport or train station, call ahead or do some research to discover what policies and protocols are in place that you'll need to abide by, and see what measures the rail company, airline or the hub itself has implemented to keep its spaces clean and customers healthy.

Prior to departure, ensure that you have safety and sanitization products onhand, such as masks, wipes, and hand sanitizer.

Once seated, use products to disinfect hard, non-porous, high-touch surfaces, including the seat belt and buckle, tray table, armrest, window blind, and the buttons on seats and overhead compartments.

Always wash your hands for at least 20 seconds after using the restroom.

Wear your mask for the duration of the trip to prevent germs from spreading.
Over to you: What ideas or experiences have you had with business or personal travel these past few months. Share with our team: contact@workwelldaily.com