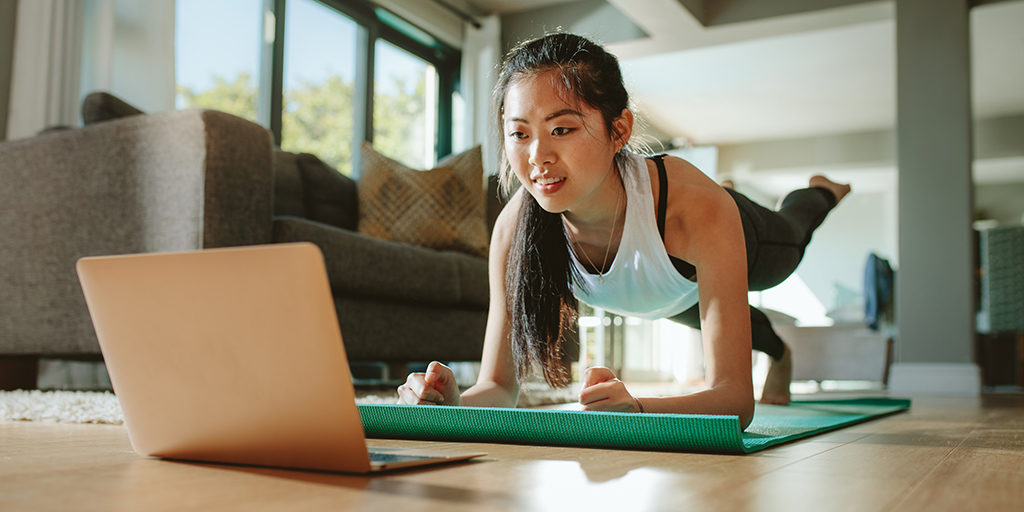 03 Feb

Create a Space for Fitness: How to Choose the Perfect Spot for your Home Gym

For most of us, it's enough of a hassle just to work out, let alone the added effort to drive to and from the gym, pay the membership and look for daycare. Just the thought will dwindle the fitness hopes of many. However, the physical space should not be an obstacle, if we create a perfect place for fitness and our own little home gym.

First, you need to decide where you want to set up your home gym. The spare bedroom, office, or even a back porch or patio, are all great spaces for exercise. And if you don't have a spare room, a small area in your home (like the office) that can double as your workout space will do. It's not mandatory to have a single room in your house that is devoted to exercise, although it can be helpful to have a central location for fitness equipment. Before deciding which room or space you will designate for your gym gear, consider the following:
Is there Carpet? 
Carpet can easily stain. So you may want to consider investing in a high-end vacuum or try choosing a room with a hard floor, tile or simply use a portable mat for padding.
Is the Room Well Ventilated?
Good ventilation is a must when it comes to exercising. A hot, muggy room will more than likely be uncomfortable and make you less motivated to workout at home. To help boost your energy level during your workouts, the experts recommend ensuring your space has lots of natural light coming in from windows or doors. They also recommend bringing in plants to help boost oxygen levels in the room. Bamboo palms, spider plants, and ferns are the top foliage for their indoor air purification powers. It's essential you select an area that allows you to breathe and move with ease.
Is the area clear of clutter?
Try to remove all gadgets, gizmos, papers, or other items that might use up unnecessary space and divert your attention away from your workout. Mirrors are also a useful way to add the illusion of more space, which may help you feel less cramped in a tight workout quarter.
Who has access to this space and when?
Exercising is as much about physical engagement as it mental (if not more!). That's why it's important to designate a space that will allow for private, distraction-free workouts to maximize the time and get deeper into your zone.
Again, you don't need to close off a room in the house to designate for this (especially those in apartments who pride on maximize multi-use space), but if any one or more rooms will allow you to comfortably, reasonably get a workout in, THEN LET'S GET MOVING!