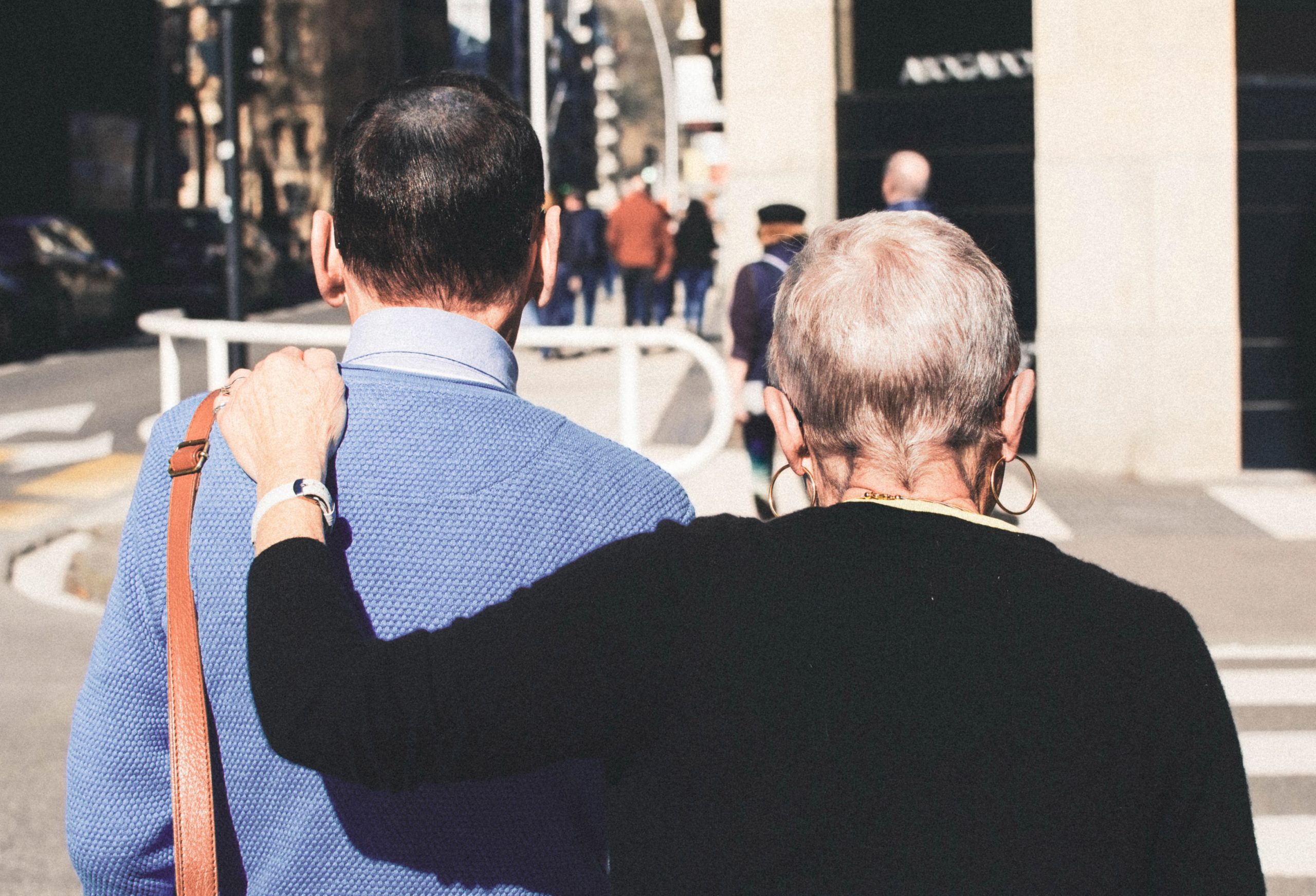 10 May

Considering the Unique Needs of Caregivers in Your Workforce

Life is hard for working parents — and you don't need to be one to know it's the truth. Several industry surveys consistently report that a majority (60%) of North American parents have experienced burnout at work. Top symptoms cited by researchers included such colorful descriptions as "extreme frustration," "constant exhaustion" and "difficulty handling daily tasks." Nearly half of respondents said this burnout undermined their well-being and, for some, left them unable to enjoy family time. Of all the indictments of the modern working world, few have stuck quite like assertions that it is an "always-on" affair that consumes workers' lives. And while some prosper in this framework, many job candidates have expressed in surveys the desire for balance. That is, an equilibrium between the pressures of work and all else that life throws at us. New parents aren't unique to this balancing act. HR has been witness to story upon story of top companies that have expanded paid maternity and paternity leave benefits, for example, to attract candidates who want to start families. But what of those who already have dependents?

Family caregivers are no less in need of support, paying an estimated $190 billion per year in caregiving costs alone, according to Merrill Lynch, which measured responses from those taking care of adult care recipients. So like with parenting, there's added financial pressure to the time-strapped struggle to take care of parents, teenagers, uncles, aunts, grandparents, and even neighbors on top of getting their day-to-day work done. But employees don't need to meet those challenges by themselves; employers can take several steps and even work through existing solutions in order to support caregivers during a critical time.
Who are caregivers?
Part of the reason employers have started to pay attention to the issue of caregiving has to do with generational shifts. Millennial employees are now the single largest generation represented in the U.S.'s workforce, with Gen Xers not too far behind, and the oldest millennials are now on the cusp of middle age. Members of these generations who have aging parents may need to support dependent children as well as elders, Bradd Chignoli, senior vice president, national accounts, group benefits at MetLife. This plays into a "sandwich generation effect," he said. And in families where one to two people earn wages to support those who are unemployed, retired or unable to work, pressure can build disarmingly fast. "As the economy gets tighter and constraints get tighter, you have multiple generations living in a home for financial reasons for the younger person but also for the older person," Ivor Horn, chief medical officer at healthcare tech solutions firm Accolade. "As the workforce is deferred, you also have underrepresented minority populations who traditionally have had that increased responsibility of having to financially support both their parents and other family members. And that becomes a burden for them and the employer in terms of where they come and how they present at work."
The problem also is not unique to any individual employer, said Horn, who cited a statistic from the National Business Group on Health: 75% of caregivers report having trouble meeting their financial needs. That's a broad swath of lives across the U.S., but the problem is even more manifest when employers consider that the majority of workers in research report that financial stress has an impact on their productivity. And as personal stories about caregiving emerge from all levels of organizations, including management, the issue may be of growing importance to benefits administrators, Michael Walsh, CEO of caregiver support platform Cariloop. There are other reasons for increased awareness: the low unemployment rate, increases in mobile accessibility and platforms, increased utilization of FMLA leave, and turnover as a result of personal and family health issues. "We believe that supporting family caregivers in the workplace as they care for their parents, in-laws, spouses, siblings, and children is going to continue to become a major factor in every employer's long-term benefit strategy," Walsh said.
A day in the life
The household composition can vary from family to family, and employees may have costly caregiving responsibilities for any number of reasons. Providing financial counseling is one of the many roles that Accolade's health assistants perform for caregivers on the platform. "As you're talking with the person, you're finding out more about their situation surrounding them," Keri Perri, lead clinical health assistant at Accolade. "It's very hard to be focused and productive if your mind is somewhere else and you're tired and stressed out." Queries may range from helping caregivers figure out how to pay medical bills to guide them to an employee assistance program. Depending on the health plan, Perri and Accolade's health assistants can potentially guide employees to one-on-one sessions with a therapist or a free session with a professional who can help them get their finances in order. Some situations are direr than others. "I have connected families in the past when they needed references and referrals for caregiver support in the home [for example] when the parents of a child who was a teenager who had been hospitalized for cutting herself, and she was safe enough to be discharged home, but the parents were missing work and tag-teaming who was taking off of work to stay home and basically babysit their teenage daughter," Perri said. Accolade eventually helped the couple arrange their situation.
"You're not going to be able to help anybody else if you wind up sick. An employer should think about that." – Keri Perri, Lead clinical health assistant, Accolade
That's just one example of the company's goal of adding compassion to complex situations. As a health assistant, Perri said she also wants to be a one-stop-shop for answers when employees don't understand — or don't even know about — basic actions that would make it easier to take care of their loves ones. FMLA or short-term disability leave options could provide needed off-work hours. Health assistants also disseminate tips for monitoring different conditions, including drug addiction. "Otherwise people are missing work or potentially losing jobs or quitting jobs when maybe they have the capability to work less than a full-time schedule for a period of time, if it's approved and they're eligible," Perri said, "so that they can take care of what they need to."
Another reason to care about caregivers: their responsibilities in the home can literally shorten their life spans, let alone decrease their productivity at work, Horn said, whether it's caring for parents, children, or someone with an addiction. "You're not going to be able to help anybody else if you wind up sick. An employer should think about that," Perri said. "Right now, maybe that's a well 26-year-old employee who's low-cost for them. What happens from all the stress of taking care of someone, and the physical effects that's going to have on their body? That may cost them a lot of money to insure that person years down the line."
What employers can do
Large employers have been increasingly willing to up their paid parental and paid family leave benefits in recent years, meaning more time off in order to bond with new children. Other companies have gone further, seeking to address the gender wage gap as well as the "motherhood penalty" associated with having a child. But other benefits that could support caregivers may not receive the same attention.
Employers can also offer eldercare referral service benefits or offer variations of flex time: flextime outside of core business hours, and shift flexibility. Flexibility can not only help workers manage their lives, but also make it more likely they'll stay, Chignoli said. According to MetLife's own research, 87% of workers whose employers enable them to manage life in and outside of work report being loyal to the company and satisfied with their present status.
In addition to its headline-making expansion of bereavement leave, Facebook also held employee focus groups and incorporated questions that addressed the return-to-work experience for new parents in its surveys. Through its business chat application, Workplace, the company created internal groups for employees with a variety of care needs, including those with newborns, aging parents, and children who have autism, according to the paper.
Still, education may be the biggest battle for employers in this effort, Horn said. Communication gaps can prevent employees from having access to the benefits they need, especially outside of enrollment periods. "We all get our benefits when we walk in the door and every year when we renew our benefits," Horn said. "But how many of us really know and understand that list? How many of us know at the right time what the information is?"