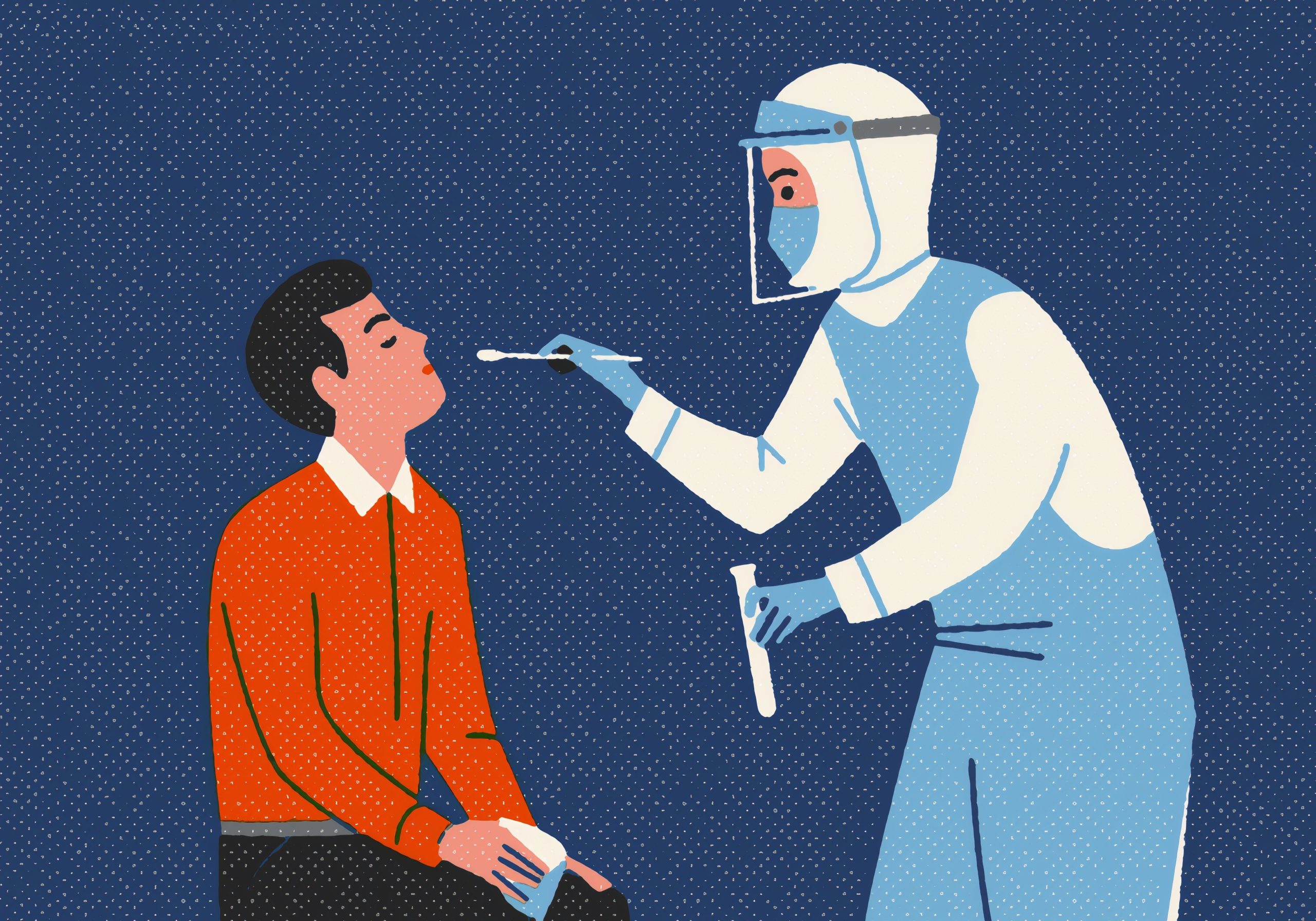 01 Jun

Can Testing Make The Workplace Safer?

With the country more divided than ever on whether or not to return to the office, another alternative arises for business owners and corporations: testing on site. But can it help curb the spread? Experts have weighed in and the short answer is no. Not only can it hinder the experience, but can only play a small role in assuring a safe return to the workplace. Right now, tests are expensive, in short supply, and not accurate enough. Tests for current infection have low sensitivity rates (that is, they yield false negatives), so a negative test alone isn't adequate to ensure that a worker is not contagious. However, testing can be useful in helping to identify asymptomatic coworkers at workplaces where there has been a known exposure.

Point of care machines that yield "rapid" results can only process a handful of tests an hour, and nasal swabbing in the workplace could itself cause disease spread. Antibody tests, which require a blood sample, have a high rate of false negatives for current infection, and false positives for past infection. Further, after a person recovers from infection, it's not clear that a positive antibody test indicates that they will be immune from future infection.
What should we do if we discover an infected employee in the workplace?
Many have few or no symptoms early in a COVID-19 infection, and it's likely that many workplaces will have an exposure despite the employer's best efforts. As discussed, an employee or visitor with suspected COVID-19 should immediately leave the workplace and be advised to seek testing or medical attention. Areas used by the ill person for prolonged periods in the last week should be cordoned off and disinfected after allowing 24 hours for respiratory droplets to settle. Increasing air exchanges or opening windows can also reduce risk.
Employers should identify any employee who spent more than 10 minutes within six feet of the infected person during the two days before symptoms began, and those employees should also leave the workplace, self-quarantine, and monitor for symptoms until 14 days after their last exposure. Employees who have had passing contact, such as in a hall or an elevator, need not self-quarantine. Some exposed critical infrastructure workers such as transportation and health workers can return to work after exposure using masks and physical distancing along with heightened disinfection of their workspaces.