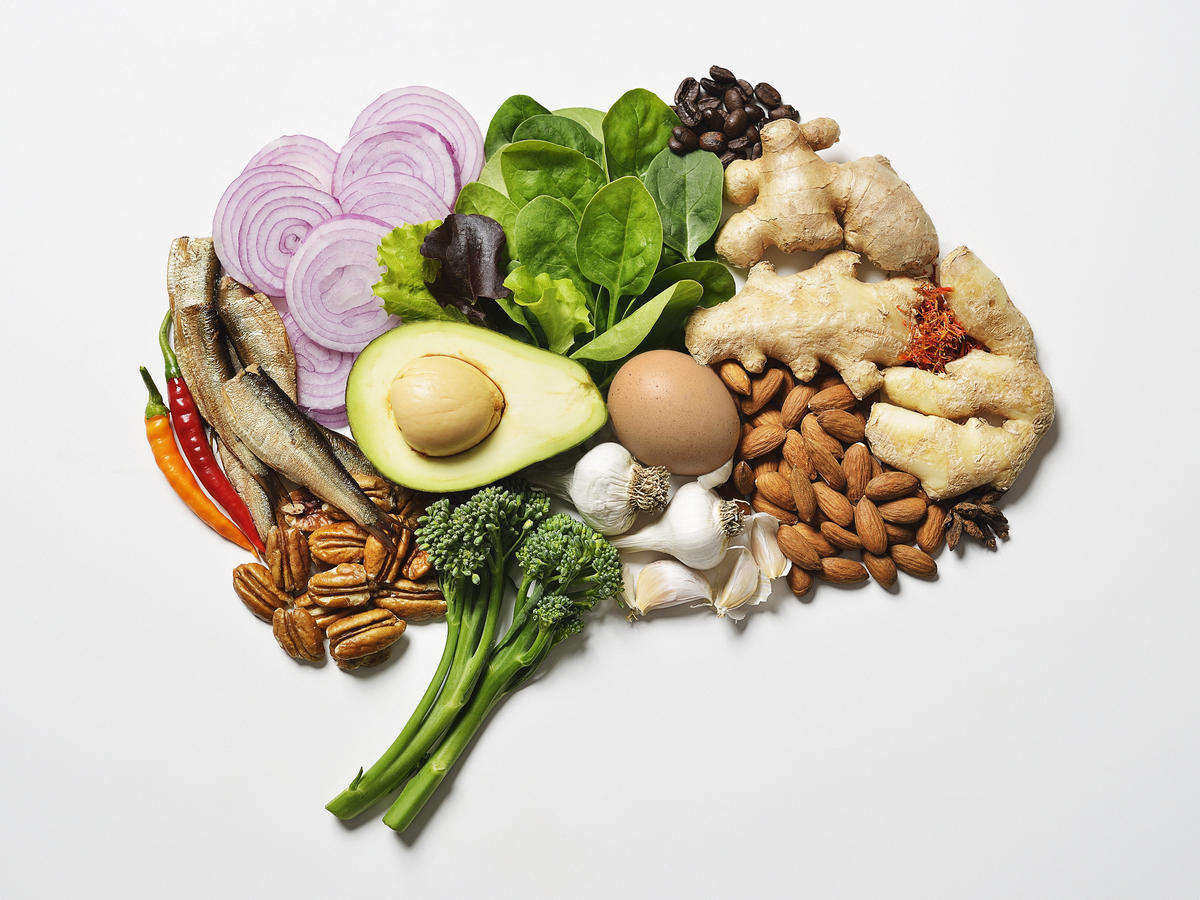 03 Dec

Best Foods to Help Improve Your Mental Agility

In recent years, companies have hopped on the bandwagon of creating products that tout brain power-boosting abilities. Notably, energy drinks or pill supplements filled with artificial sweeteners, caffeine, and a plethora of unspoken chemicals that can wreak havoc on your body and your brain, the very thing it promises to protect. Whole foods are actually the safest, and a more sure-fire way to naturally enhance your mental agility and promote overall health. 
Oily fish

Fish makes number one on this list as their omega-3 fatty acids, such as DHA, has long been credited with improving brain function. They physically improve the structure of your brain by building protective membranes around every cell in your body, especially the cells in your brain. Eating plenty of albacore tuna, salmon, or sardines can actually delay cognitive decline as you age. 

Broccoli

This versatile cruciferous vegetable can tackle absent-mindedness or help to rehabilitate injured brains with its high levels of antioxidants and vitamins such as vitamin K and Choline which are both critical ingredients in fighting memory loss. 

Nuts

Don't go thinking every nut is going to improve your cognitive function, but fatty ones, like the walnut, also contain high levels of DHA which, if you've read this far, is very similar to oily fish. This could be a great alternative to ingesting omega-3s for the seafood adverse!

Blueberries

These purply-blue beauties are tart and packed full of highly concentrated antioxidants that slow down the aging of neurons and improve cell-signaling. 
So obviously, it's not necessary to completely rely on artificial methods of brainpower enhancement, but the next biggest takeaway is that it's completely attainable. These foods are deliciously adaptable to most dietary plans and easily accessible to most people. Self-improvement, particularly in the area of brain health, doesn't have to be exclusive. You can start boosting your mental agility today!  
Picks from the WWD Shop
WWD includes some picks of these essential brain fuel nutrients you can find in our curated Shop.  
Whether you enjoy a grilled salmon or not, this high purified Fish Oil supplement, developed by a doctor and made with superior ingredients, it a great addition to your daily vitamins.  Help maintain your heart and brain healthy every day.
Your body will thank you for adding this to your nutrition. With a powerful blend of nutritious greens, phytonutrient-packed fruits, veggies, and cereal grasses, digestive enzymes and probiotics increase energy, promote detoxification, and boost your immune system. Amazing Grass Green Food Blend includes a proprietary combination of organic, non-GMO wheatgrass, barley grass, alfalfa, spirulina, spinach, chlorella, and broccoli.
These well-known high fiber bars combine fresh blueberries with almonds and cashews for a refreshing, crunchy taste with just the right amount of sweetness. Your digestive system will thank you and so will your scale. That extra fiber can help control appetite and support your blood sugar levels. 
Ditch the sugar without losing the flavor with Justin's Chocolate Hazelnut and Almond Butter.  Made with a delicious combination of premium hazelnuts and organic chocolate for an addictive spread that may not even need anything to spread it on. I can just taste the brain power.
Whole almonds skinny dipped in a thin layer of artisan dark chocolate and finished with a hint of peanut butter. Keep the benefits of nuts without losing the pleasure of chocolate.

With 11 grams of plant-based protein from peas and nuts, LARABAR Protein is the perfect way to fuel up while satisfying those taste cravings. With the right ingredients and great flavors, this is a wonderful combination.
Find the tools to feel your best and do your best work.
Find these and over 5,000 curated goodies from the desks of our editors in the WWD Shop, where health, wellness, productivity, and the best of your favorite lifestyle brands come together for a unique shopping experience.