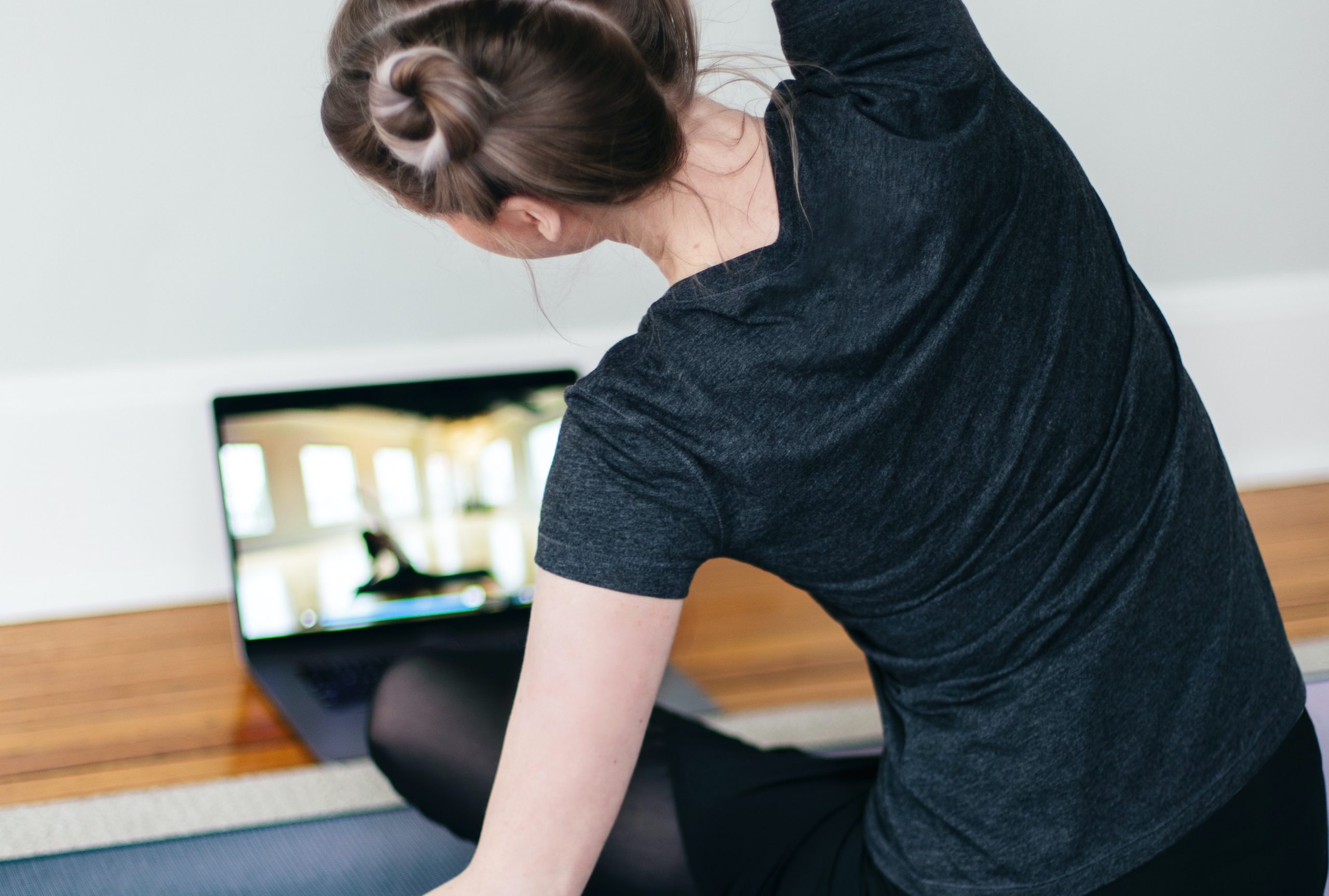 30 Apr

5 Ways To Keep Teams Engaged With Virtual Fitness

From posting live workouts online via social media to using virtual class vendors, teams are continuing to serve their staff by keeping them engaged in health and fitness during the COVID-19 pandemic.
Virtual Group Exercise Class Schedule
The fitness center staff at a national insurance company is offering Take a Stress Break Mondays, Wellness Wednesdays and Flexible Fridays via Microsoft Teams to members of the company's fitness center. "We are also offering a virtual group exercise class schedule via Wellbeats to mimic our onsite classes," said Wellness Program Manager Ingrid Isaacs. "And our current personal training clients can choose to train with us virtually," Isaacs said her team is looking into ways to extend their services to associates beyond company headquarters in the coming weeks. "Extending these opportunities for associates to participate in these activities can assist with minimizing the feelings of isolation and disconnection that many of our associates may be feeling," said Isaacs. "We want to help everyone maintain healthy behaviors and minimize stress."
The Move More Challenge
Jenna Schulte, program manager at a commercial real estate firm in Minneapolis, Minn., created the Move More Challenge in which participants complete at least 30 minutes of purposeful movement every day during the month. "This program can be done while folks are working from home or in the office, and regardless if they have fitness center access or not," said Schulte. Under the Move More Challenge, each participant receives a calendar to record activities they've completed and for how long. If participants compete for at least 30 minutes of activity in 27 to 30 days, their names are entered into a raffle for a gift card that can be delivered in person or electronically. "I will also send weekly emails with motivational tips, minimal equipment workouts, etc., to keep participants engaged throughout the month," said Schulte.
Virtual Coffee Breaks
In addition to offering the CubeFit program, which provides energy breaks and short exercises that employees can do at their desks via Zoom video conferencing, Danielle McMullen, Program Manager for a technology company in Andover, Mass., is inviting her 313 members to take a virtual coffee break. "Each week we will have an uplifting themed topic to share. My goal is to keep it light and fun, and allow it to unfold organically," said McMullen.  "We are going to start with a quote, poem or story, then the topic for the coffee time. I am also trying to organize a virtual happy hour, and an after-work social that would include trivia, karaoke, fitness and Seinfeld dancing." One member sent McMullen an email thanking her for bringing back "a little normalcy to a totally anxiety-ridden world. Your calmness made me feel better."
Facebook Live
Ken Sturm, program manager at an energy company in Greenville, S.C., is using Facebook Live for its daily live workouts, twice daily energy breaks, and weekly "Ask The Trainer" Q&A sessions for its 1,200 members. He and his team are also hosting daily "What's What" meet ups, Friday energy breaks, a weekly Mind Your Health seminar, and for fun, replacing some traditional dance steps with fitness moves. "We are also posting our Workout of the Day video on the Facebook page. Everything we do on Facebook Live is also concurrently streamed live via Skype," said Sturm. "All of our content is also being recorded and put on our YouTube channel and our website. We are trying to remove as many barriers as possible." Strum said there has been a "tremendous turnout" on both Skype and Facebook Live, and the page has seen a steady increase in traffic. To accomplish all of this, Strum said they've created a "paparazzi" setup. "We have been using one cell phone to do Facebook Live, another for Skype, our digital camcorder to record everything, and a GoPro for any time we need to move the camera around," said Sturm. "It is quite the sight to behold. We are having a blast doing it."
Virtual Wellness Breaks
To address the needs of his clients during the pandemic, Jason Tagle, Fitness Program Manager at a technology company in San Diego, worked with a team of program managers in the region to offer an expanded class schedule of virtual wellness breaks to employees working from home. He said about 10 percent of the company's eligible client population are registered to join CubeFit sessions, with about 5 to 10 percent on average attending any given session. Roughly 1,000 employees are registered for CubeFit. "Members can participate in a real-time stream or access video replays via our YouTube channel," said Tagle. "In addition to the classic series, we are currently offering triple the number of bonus classes during the pandemic. They may include longer classes (20 to 45 minutes) and different formats, such as Ask the Coach, core, dance, kettlebells, indoor cycle, high-intensity interval training, and yoga." Tagle said several participants have commented that while working from home may not match the ergonomic set up at the office, the stretch breaks provide needed circulation and pain relief throughout the working day. "The in-person group exercise classes at our fitness centers are the primary physical activity for many of our fitness center members, and these bonus classes are allowing employees to stay active during their work-from-home period," he said.